Understanding Auto Parts
When you need to repair your vehicle there are certain auto parts you may need to replace which can be done by yourself or you would have to go to an auto body shop where trained staff will be able to assist you with your vehicle needs.
Making the decision to invest in new or used parts can be a thin line between saving some money and going with the used product and spending some more money and fitting in brand new parts on your vehicle. People have the misconception that buying new parts means a better product because it has never been used but there is no guarantee that they won't have problems in the future and cost you quite a lot of money.
Owning a vehicle offers much-needed convenience; however, owning a vehicle comes with many responsibilities and many owners are not aware of the possible ongoing charges that come with having a vehicle. All vehicles require timely servicing and this is when you can sometimes be alerted to the fact that your vehicle may be in need of new parts. With over 30 years in the car parts retail industry, Gemini Parts know all about which auto parts your vehicle may need and they will be more than glad to assist you to get your car back on the road.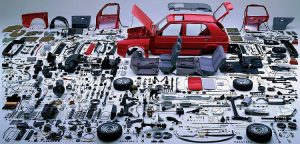 Gemini Parts is a leading Toyota Replacement Parts supplier. They offer efficient and fast service to all customers and their professional staff is always ready to offer advice to all customers free of charge. Over the years due to quality service assurance, exceptional products and customer service they have been able to earn themselves a reputation as one of the leaders in their industry. Their products are sourced directly from Japan, Australia, Europe and the USA and therefore customers can rest assured that they will; definitely be getting good quality products for their money. 
The range of products includes most mechanical and fast moving items for engines, gearboxes, diffs as well as electrical and other auto parts. Due to the relationships Gemini Parts has built with their clients over the years, they have been able to offer their products at prices lower than their competitors which have resulted in many return clients over the years. This has enabled Gemini Parts to be able to effectively grow their business, employ more staff and train their staff effectively on how to provide customers with great services time and time again.