Brands
CTR is known for its Quality & Technology based on reliability & creativity They are the pioneers in producing steering parts in Korea from 1973.Ever since , they have been the leaders in the auto parts industry producing wide range of suspension parts. They specialize in over 5000 products in suspension parts, engine parts, brake parts , transmission parts and steering parts.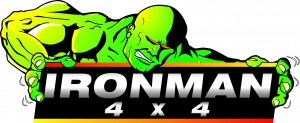 Ironman 4×4 offer a wide range of integrated suspension kits, which have evolved over 50 years of suspension experience.
Exedy Corporation is a Japan Based Company engaged in the manufacture of Manual & Automatic transmission related Automobile Components. With over 80 years experience in the automotive transmission industry, Exedy is a pioneer and leader in the manufacture of 'drive train' products with 24 factories and 6 regional distribution centers. They are today the No. 1 choice of OEM's , Fleet Owners, Service centers and discerning customers worldwide. For sports car lovers where high powered & heavy duty clutch components are required, EXEDY is the Ideal Choice having specialized products available at most affordable prices.

With their Philosophy of 'Excellence' in Manufacturing and 'Dynamism' in Technological Advancements, they stand committed to the goal of providing the Very Best to all their customers worldwide.